Skip to content
The Ultimate Guide to Choosing the Best Silk Pillowcase
When it comes to choosing the best pillowcase, there are several factors to consider. One of the most luxurious and beneficial materials for a pillowcase is silk. Silk pillowcases are not only soft and comfortable to sleep on, but they also offer a range of benefits for your hair and skin. In this ultimate guide, we will explore everything you need to know about choosing the best silk pillowcase, including the benefits of silk, the different types of silk, and what to look for when purchasing a silk pillowcase.
The Benefits of Silk Pillowcases
Silk pillowcases offer numerous benefits for your skin and hair. Here are just a few of the advantages of sleeping on a silk pillowcase:
1. Prevents Wrinkles: Silk is a smooth, soft material that won't tug at your skin like other materials. This means that sleeping on a silk pillowcase can prevent wrinkles and fine lines from forming on your face.
2. Reduces Friction: Unlike cotton pillowcases, silk pillowcases are less likely to cause friction against your hair, which can lead to breakage, split ends, and frizz.
3. Hydrates Skin: Silk is a natural moisture-wicking material that won't absorb moisture from your skin like other materials. This means that sleeping on a silk pillowcase can help keep your skin hydrated.
4. Hypoallergenic: Silk is naturally hypoallergenic, which means it's less likely to cause allergic reactions or irritate sensitive skin.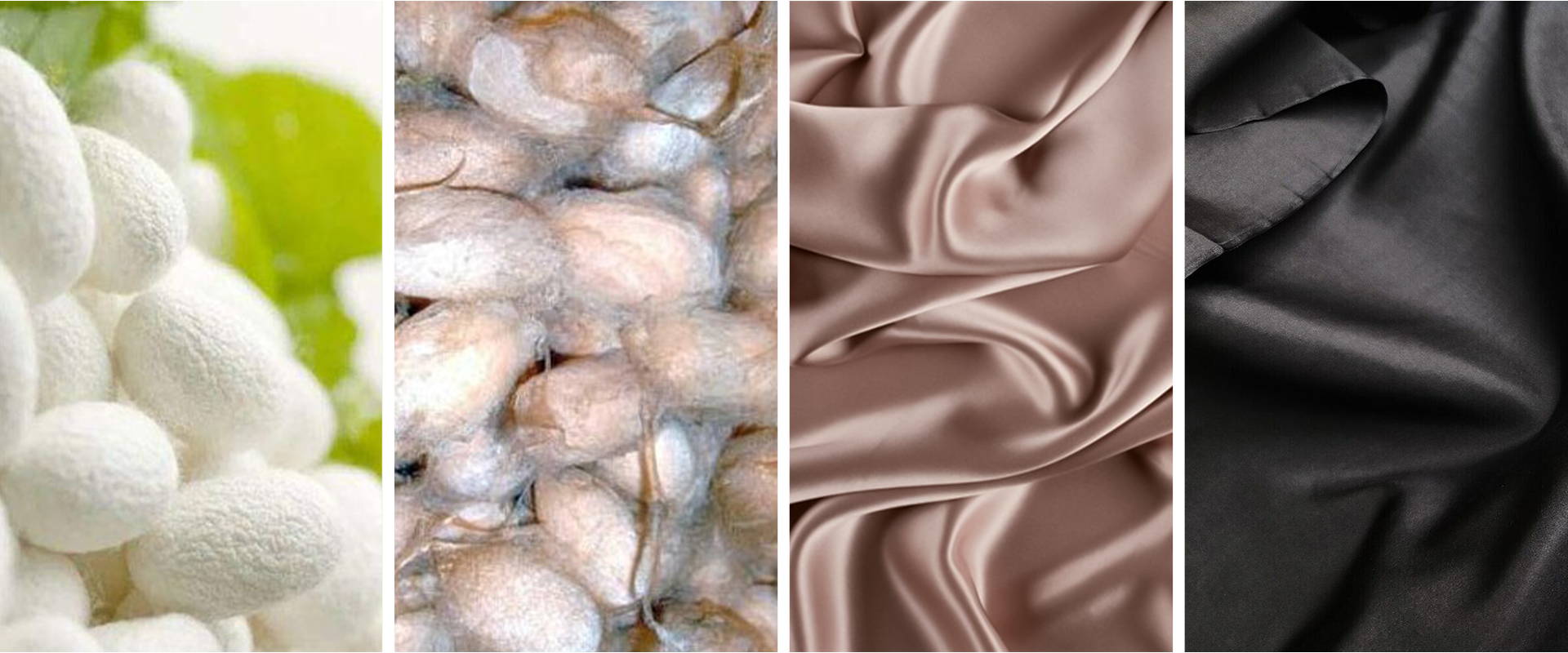 There are several types of silk that can be used to make a pillowcase. Here are the most common types of silk and their characteristics:
1. Mulberry Silk: Mulberry silk is the most common type of silk used for pillowcases. It's made from the silk of the Bombyx mori silkworm and is known for its softness and durability.
2. Tussah Silk: Tussah silk is made from the silk of wild silkworms and is known for its slightly rougher texture and natural variations in color.
3. Charmeuse Silk: Charmeuse silk is a type of silk that's known for its lustrous sheen and smooth, slippery texture. It's often used for clothing and lingerie, but can also be used for pillowcases.
4. Habotai Silk: Habotai silk is a lightweight, plain weave silk that's often used for lining fabrics. It's not as durable as other types of silk, but it's still a popular choice for silk pillowcases.
What to Look for When Purchasing a Silk Pillowcase
When choosing a best silk pillowcase, there are several factors to consider. Here are some things to look for:
1. Quality: Look for a high-quality silk pillowcase that's made from pure silk. Lower quality silk pillowcases may be made from synthetic materials that won't offer the same benefits as pure silk.
2. Momme Weight: The momme weight of a silk pillowcase refers to the weight of the silk used to make it. Higher momme weights indicate a higher quality silk. Look for a pillowcase with a momme weight of at least 19.
3. Thread Count: Just like with other types of bedding, the thread count of a silk pillowcase can impact its softness and durability. Look for a pillowcase with a thread count of at least 400.
4. Closure: Look for a silk pillowcase with a hidden zipper closure to keep your pillow secure inside.
5. Care Instructions: Silk pillowcases require special care to maintain their softness and durability. Look for a pillowcase with care instructions that are easy to follow. For example, Promeed 3rd Generation Silk Pillowcase comes with a wash bag, which can be machine washable.
6. Size: Silk pillowcases come in various sizes, including standard, queen, and king. Ensure you choose the correct size for your pillow to avoid wrinkling and bunching.
7. Budget: Finally, consider your budget when selecting a silk pillowcase. While high-quality silk may be more expensive upfront, it can last for years with proper care and maintenance, making it a worthwhile investment in your beauty sleep.
How to Care for Your Silk
To ensure that your silk pillowcase lasts as long as possible, it's important to take good care of it. Here are a few tips:
Always read and follow the care instructions provided by the manufacturer.

Avoid using bleach or harsh chemicals

Hang dry your pillowcase, or lay it flat on a clean towel to dry

Avoid direct sunlight or high heat, which can damage the silk fibers

Iron on a low setting if necessary
Choosing the best silk pillowcase requires careful consideration of several factors such as the type of silk, momme weight, thread count, and weave. Silk pillowcases offer numerous benefits, including reducing wrinkles, preventing hair breakage, and promoting better skin and hair health. When selecting a silk pillowcase, it is essential to choose one that suits your individual needs and preferences, such as your sleeping habits, skin type, and hair texture. By taking these factors into account, you can ensure that you find the best silk pillowcase for you, one that provides optimal comfort and health benefits while improving the quality of your sleep.
Sunday,Monday,Tuesday,Wednesday,Thursday,Friday,Saturday
January,February,March,April,May,June,July,August,September,October,November,December
Not enough items available. Only [max] left.
Add to Wishlist
Browse Wishlist
Remove Wishlist