Skip to content
How to Spot High-Quality Mulberry Silk Sheet Sets
Silk sheets have gained popularity in recent years due to their luxurious feel and numerous benefits. However, not all silk sheets are created equal. When shopping for mulberry silk sheet sets, it's important to know how to identify high-quality options that will provide you with the ultimate sleeping experience. In this comprehensive guide, we will explore the key factors to consider when selecting silk sheets and provide you with valuable insights to make an informed decision.
The Importance of Mulberry Silk
Mulberry silk is widely regarded as the highest quality silk available on the market. It is derived from the silkworms that feed exclusively on mulberry leaves, resulting in silk fibers that are stronger, finer, and more uniform in texture compared to other types of silk. Mulberry silk is known for its exceptional softness, breathability, and hypoallergenic properties, making it an ideal choice for bedding. And due to the most suitable temperature for silkworm rearing is 23.8-25°C (74.8-77℉), and the silk spun by silkworms raised in areas between 20.54 to 26.24 degrees north latitude and 104.26 to 112.04 degrees east longitude is the best quality. And this is what kind of silk Promeed use.
Momme Weight: A Measure of Quality
One of the primary indicators of silk sheet quality is the momme weight. Momme (mm) is a unit used to measure the weight and density of silk. Generally, higher momme weight indicates thicker, more durable silk fabric. It is generally considered that fabrics below 14m/m are light and thin fabrics, 14-28m/m are medium-thick fabrics, and above 28m/m are heavy fabrics.
Promeed's silk bed sheets are available in 22mm, 23mm, 25mm, and 30mm
Fiber Content: 100% Mulberry Silk
Ensure that the silk sheet set you choose is made from 100% pure mulberry silk. Some manufacturers may blend silk with other fibers or use lower quality silk varieties, which can affect the overall quality and feel of the sheets. Authentic mulberry silk sheets provide the utmost comfort and durability, offering a luxurious sleeping experience night after night.
Weave Type: Charmeuse for Smoothness
The weave type of silk sheets plays a crucial role in their texture and feel. Charmeuse is the most common and preferred weave for silk bedding. It features a satin-like finish on one side and a matte finish on the other, offering a smooth and lustrous surface. This weave allows silk sheets to drape beautifully, providing a luxurious sensation against your skin.
Color Options and Dyeing Process
High-quality mulberry silk sheet sets often offer a wide range of color options to suit your personal preference and bedroom decor. When it comes to the dyeing process, it's essential to choose silk sheets that use environmentally friendly and non-toxic dyes. This ensures that the sheets are safe for you and the environment, without compromising the integrity of the silk fibers.
Care Instructions: Hand Wash or Machine Wash?
Proper care is essential to maintain the quality and longevity of your mulberry silk sheets. Most high-quality silk sheets require delicate handling and are recommended to be hand washed. However, advancements in textile technology have led to the development of machine-washable silk sheets. If convenience is a priority for you, look for silk sheets that are specifically designed for machine washing while still retaining their exceptional softness and durability.
Promeed silk bed sheets come with a free laundry bag and laundry detergent sheets for safe machine wash.
Promeed Silk Package Comes With Free Gifts
Easy machine-wash to save your time and protect your silk pillowcases.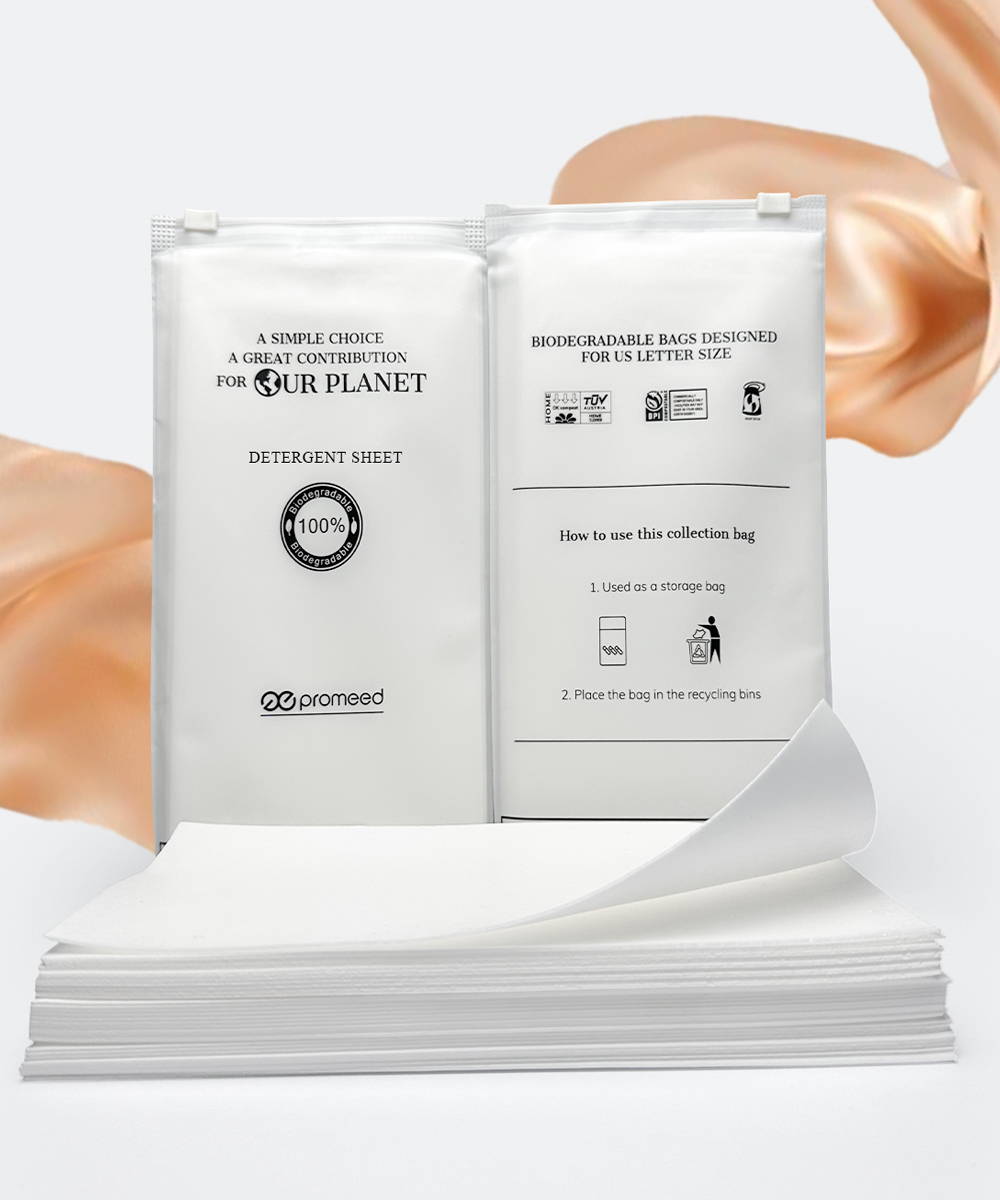 # Laundry Detergent Sheets
Alkaline-free laundry detergent sheets, making silk care more secure and convenient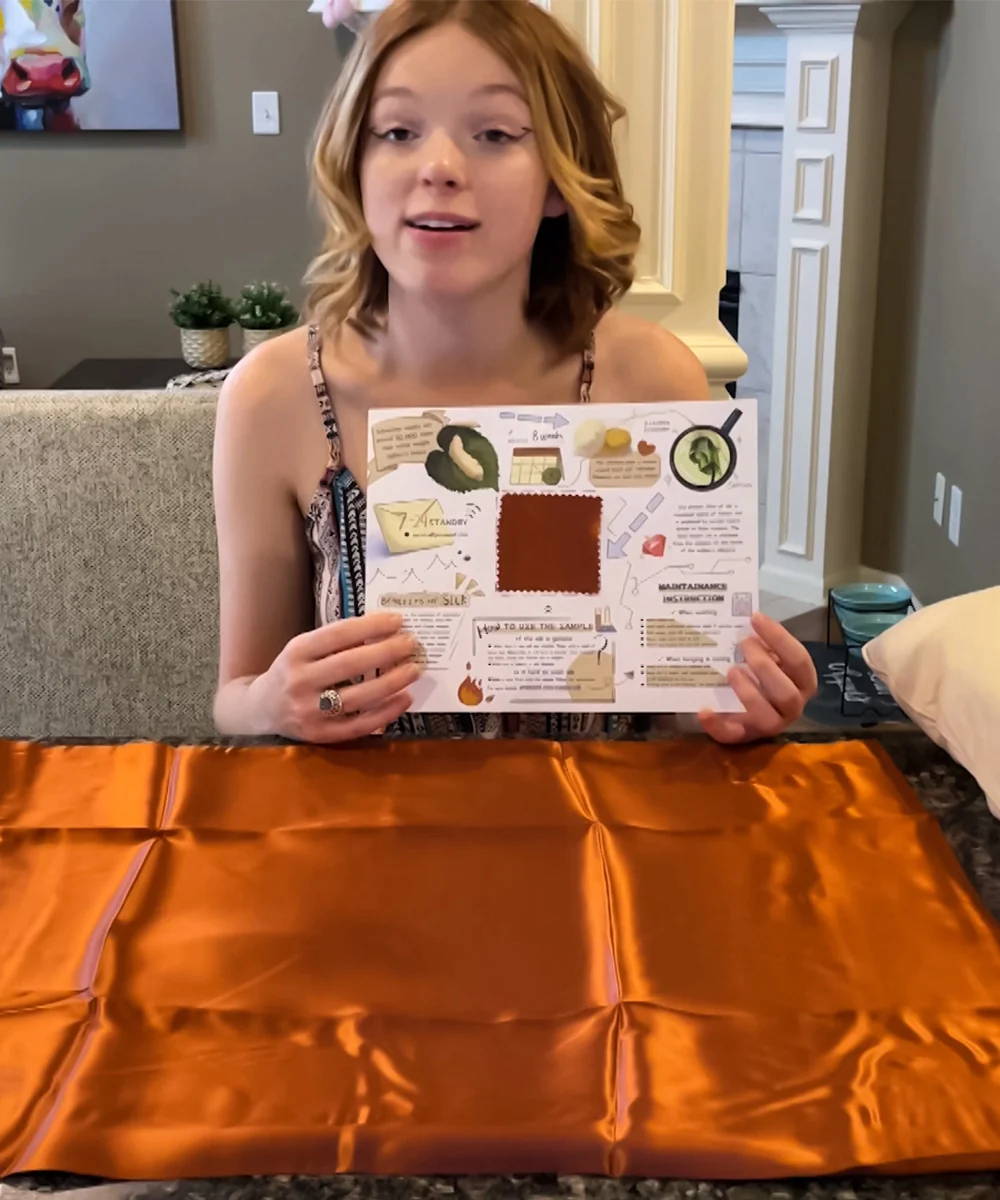 Easy to identify real silk by burn test with the silk fabric sample.
Customer Reviews and Expert Recommendations
Reading customer reviews and seeking expert recommendations can provide valuable insights into the quality and performance of silk sheet sets. Look for reputable sources such as trusted review websites or publications that have conducted independent testing and evaluation of silk sheets. Pay attention to feedback regarding the comfort, durability, and overall satisfaction of customers who have purchased the specific brand or product you are considering.
Price: Balancing Quality and Affordability
High-quality mulberry silk sheet sets are an investment in your sleep quality and comfort. While they may come at a higher price point compared to other bedding options, the exceptional benefits and longevity they offer make them a worthwhile investment. It's important to strike a balance between quality and affordability when selecting silk sheets. Consider your budget and opt for reputable brands that offer the best combination of quality, durability, and value.
At Promeed, we are proud to offer high-quality, affordable silk bedding products that promote better sleep and healthier skin and hair. We are committed to our customer's satisfaction and strive to create a brand that is accessible to everyone. With Promeed Silk, you can enjoy the many benefits of silk bedding, without having to pay a premium price.
In conclusion, spotting high-quality mulberry silk sheet sets requires attention to detail and an understanding of the key factors that contribute to their overall quality. Look for sheets made from 100% mulberry silk with a suitable momme weight, a weave type that provides a smooth and luxurious feel, and a dyeing process that adheres to eco-friendly standards. Take into account customer reviews and expert recommendations, and be willing to invest in a product that will enhance your sleep experience for years to come. By following these guidelines, you can confidently select the perfect mulberry silk sheet set that meets your needs and transforms your bedroom into a haven of comfort and elegance.
Remember, when it comes to high-quality mulberry silk sheet sets, not all options are equal. Choose wisely, and indulge in the ultimate luxury of a restful and rejuvenating night's sleep.
Sunday,Monday,Tuesday,Wednesday,Thursday,Friday,Saturday
January,February,March,April,May,June,July,August,September,October,November,December
Not enough items available. Only [max] left.
Add to Wishlist
Browse Wishlist
Remove Wishlist