Skip to content
How to Choose the Right Mulberry Silk Bedding for Your Bedroom?
Silk bedding is a luxurious addition to any bedroom. Not only is it soft and comfortable to sleep on, but it also adds a touch of elegance to your decor. Among silk bedding, mulberry silk bedding is considered the highest quality due to its softness, durability, and hypoallergenic properties. However, not all mulberry silk bedding is created equal. In this article, we will discuss how to choose the right mulberry silk bedding for your bedroom. Silk bedding is undeniably beautiful and can elevate the aesthetic of your bedroom. Silk bedding has a lustrous, shiny appearance that can add a touch of elegance and luxury to your sleeping space. Silk bedding can help prevent premature aging by reducing friction and keeping your skin hydrated. Silk is less abrasive than cotton, which can cause wrinkles and fine lines, especially around the delicate eye area. Sleeping on silk can also help reduce hair breakage and split ends
Consider the Type of Silk
Mulberry silk is obtained from the cocoons of the Bombyx mori silkworm, which feeds exclusively on mulberry leaves. However, there are different types of mulberry silk, such as Charmeuse, Habotai, and Tussah. Charmeuse is the most luxurious and the most expensive, with a glossy finish and a smooth texture. Habotai is less expensive and has a slightly more matte finish, while Tussah silk is coarser and less lustrous. When choosing mulberry silk bedding, consider which type of silk best suits your needs and budget.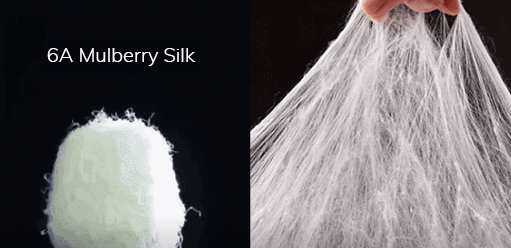 Look for High Momme Weight
Momme weight refers to the weight of the silk fabric per 100 yards. The higher the momme weight, the more durable and luxurious the silk will be. Most experts recommend a momme weight of at least 19 for silk bedding, with higher-end options ranging from 22 to 25. Lower momme weights may be cheaper, but the fabric will be thinner and less durable.
Thread count refers to the number of threads woven into a square inch of fabric. While thread count is an important factor for cotton bedding, it is less relevant for silk bedding. This is because silk threads are much finer than cotton threads, so a high thread count does not necessarily indicate higher quality. However, it is still important to check the thread count to ensure that the bedding is not too thin or flimsy.
Consider the Color and Design
Silk bedding comes in a range of colors and designs, from plain white to vibrant patterns. When choosing a color and design, consider the overall look of your bedroom. If you have a neutral color scheme, a plain white or ivory silk bedding set can add a touch of elegance without overpowering the rest of the decor. If you prefer a bolder look, a brightly colored or patterned set can make a statement.
Check for Hypoallergenic Properties
One of the benefits of mulberry silk bedding is that it is naturally hypoallergenic. This is because silk is resistant to dust mites, mold, and mildew, which can cause allergies and respiratory problems. However, not all silk bedding is treated to maintain its hypoallergenic properties. Look for bedding that is labeled as hypoallergenic or allergy-free, and make sure that it has been treated with a special chemical-free process to maintain its natural properties.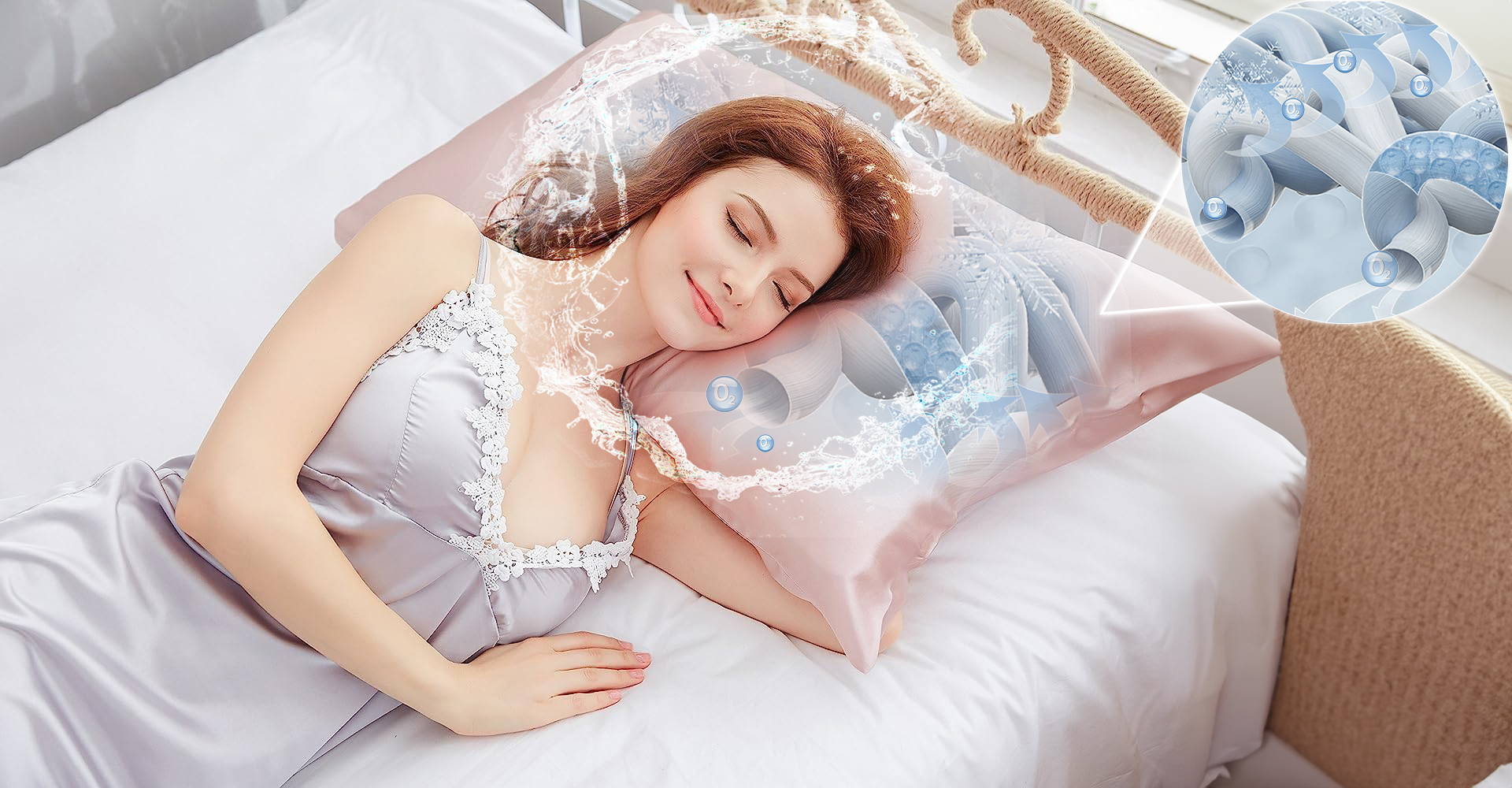 Consider the Care Instructions
Silk bedding requires special care to maintain its softness and durability. While most silk bedding can be machine washed, it is important to follow the care instructions carefully to avoid damaging the fabric. Some silk bedding may also require special detergents or fabric softeners, so be sure to check the label before washing. If you prefer low-maintenance bedding, consider purchasing a silk bedding set that can be dry-cleaned.
Read Reviews and Recommendations
Before purchasing mulberry silk bedding, read reviews from other customers to get an idea of the quality and durability of the product. Look for reviews that specifically mention the type of silk, momme weight, and hypoallergenic properties to ensure that the bedding meets your criteria. You can also ask for recommendations from friends or family members.
Mulberry silk bedding is a luxury item, and as such, it can be quite expensive. The price of silk bedding depends on several factors, including the type of silk, the momme weight, and the brand. While it may be tempting to opt for a cheaper option, it is important to remember that higher-quality silk bedding will last longer and provide better value in the long run. When considering the price, also take into account the benefits of silk bedding, such as its hypoallergenic properties and softness. Also, you need to decide whether you need silk bed sheets queen or silk bed sheets king because both of them are little bit different in prices and sizes. So, make sure you know the difference.
Before purchasing mulberry silk bedding, be sure to check the return policy. If the bedding does not meet your expectations, you will want to be able to return it for a refund or exchange. Some brands offer a satisfaction guarantee, which can give you peace of mind when making a purchase.
When choosing mulberry silk bedding, it is important to choose a reputable brand. Look for a brand that specializes in silk bedding and has a good reputation for quality and customer service. One of the most popular brand for silk bedding is Promeed but there are some other brands as well.
Make sure you choose the right size of bedding that fits your mattress perfectly. Silk bedding comes in standard sizes such as twin, full, queen, and king. Ensure that the size of the bedding you choose fits your mattress well, as an ill-fitted sheet can be uncomfortable and can even come off during the night.
Consider your seasonal needs when choosing silk bedding. Silk is naturally temperature-regulating, which makes it suitable for both warm and cold weather. However, some silk bedding options are better suited for summer or winter use. For instance, a lightweight silk comforter is perfect for hot summer nights, while a heavier weight comforter is ideal for cold winter nights.
Everyone has personal preferences when it comes to bedding. Some people prefer a heavier weight comforter, while others prefer something lightweight. Some people like bright and bold colors, while others prefer a more subdued palette. Consider your personal preferences when choosing silk bedding. Make sure the bedding set you choose is something you will be happy with and comfortable sleeping on every night.
The quality of craftsmanship is another factor to consider when choosing mulberry silk bedding. Look for bedding that is well-made, with sturdy stitching and high-quality materials. High-quality craftsmanship ensures that your bedding set will last longer, feel better, and look beautiful for years to come.
Sustainable and Eco-friendly Options
If you are eco-conscious, you may want to consider purchasing mulberry silk bedding that is made sustainably and with eco-friendly materials. Some companies specialize in silk bedding that is produced sustainably, with a focus on ethical production practices and environmentally friendly materials. Look for bedding that is made with organic materials, recycled packaging, or biodegradable materials.
Durability is an essential factor to consider when purchasing mulberry silk bedding. High-quality silk bedding can last for years, providing excellent value for your investment. The durability of silk bedding depends on the quality of the silk, the momme weight, and the craftsmanship of the bedding. Look for bedding that has a high momme weight, which indicates the thickness and strength of the silk.
Silk bedding can be used alone or layered with other bedding to provide extra warmth and comfort. Consider whether you want to use the silk bedding alone or if you plan to layer it with other bedding. If you plan to layer the silk bedding, consider the weight and thickness of the silk, and choose bedding that is compatible with the other bedding you plan to use.
Consider matching accessories when choosing your mulberry silk bedding. Silk pillowcases, sheets, and throws can be purchased to match your bedding, creating a cohesive and luxurious look in your bedroom. Matching accessories can also provide additional comfort and beauty to your sleeping space.
Silk bedding requires special care and maintenance to keep it looking and feeling its best. Always read the care instructions before purchasing silk bedding, and be sure you are willing to commit to the necessary care and maintenance. Silk bedding should be hand washed or washed on a delicate cycle in cold water, and should never be put in the dryer. Make sure you are willing to commit to the care and maintenance of your silk bedding before making your purchase.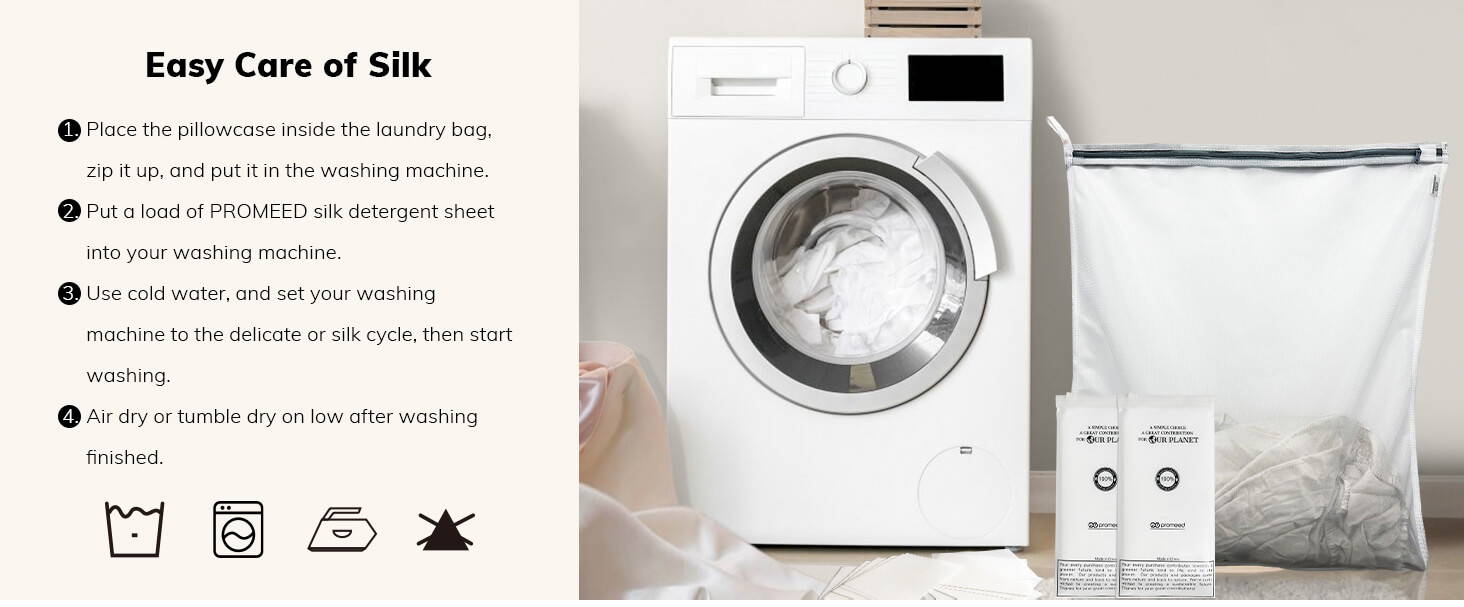 While silk bedding is hypoallergenic and suitable for most people, some individuals may have personal sensitivities to silk. If you have never slept on silk bedding before, it is a good idea to test it out before making a significant investment. Consider purchasing a single silk pillowcase or a small silk throw to test your sensitivity before investing in an entire silk bedding set.
Warranty and Customer Service
When purchasing any product, it is essential to consider the warranty and customer service that comes with it. Look for companies that offer a warranty on their silk bedding and have a good reputation for excellent customer service. If you have any issues with your bedding set or need assistance, you want to be able to rely on the company's customer service to help you.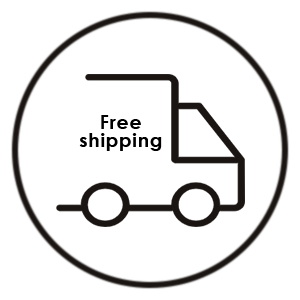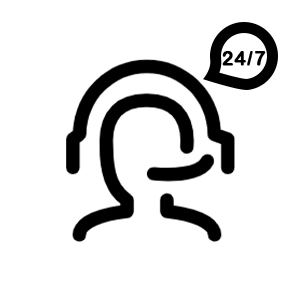 Mulberry silk bedding is a luxurious addition to any bedroom. When choosing the right mulberry silk bedding for your bedroom, consider the type of silk, the mom weight, the thread count, the color and design, the hypoallergenic properties, the care instructions, the price, the return policy, and the brand. With these factors in mind, you can find the perfect silk bedding set to suit your needs and budget. Remember that while high-quality mulberry silk bedding may be more expensive, it is an investment in your comfort and well-being, and will provide years of luxurious sleep.
Sunday,Monday,Tuesday,Wednesday,Thursday,Friday,Saturday
January,February,March,April,May,June,July,August,September,October,November,December
Not enough items available. Only [max] left.
Add to Wishlist
Browse Wishlist
Remove Wishlist