Skip to content
Are Silk Pillowcases Good for Hair and Skin?
Are you tired of unmanageable hair every time you wake up in the morning? It might be because of your pillowcase fabric, causing your hair to get damaged or irritated. If this is your case, then silk pillowcases might be the solution.
In the past few years, silk pillowcase popularity has been rising because of its hair benefits. However, the biggest problem is that it can be pretty expensive. You may be curious, are silk pillowcases worth the money?
They are things you can live without, but you may want to stretch the budget a bit more if you are seeking products that will benefit your hair and skin even as you sleep.
In this article, you will read:
Searching about silk pillowcases good for hair will provide you with mostly positive answers and experiences from those who have tried them. Silk pillowcases are made from 100% pure and hypoallergic silk fiber.
The pros outweigh the cons of owning silk pillowcases, making them a good investment and an ideal buy. Here are only some of the reasons why: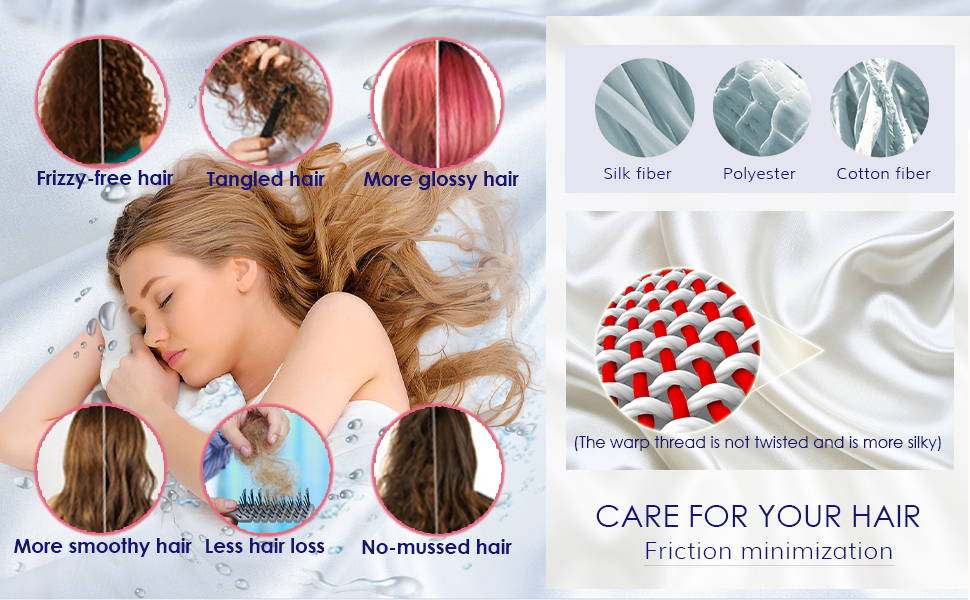 Silk pillowcases reduce hair frizz
Hair frizz is often caused by static because the hair is dry and damaged. The smooth and silky texture of the fabric can help reduce this.Silk can also help reduce frizz because of its moisture-wicking properties. It's been shown in several studies that sleeping on silk pillowcases can minimize hair frizz by as much as 50%. It means less time spent styling your hair in the morning.
Silk pillowcases improve hair breakage
Silk has a smooth texture, which allows the hair to glide effortlessly on the fabric. It can help reduce friction between strands of hair and keep them from tangling up and breaking.
Silk pillowcases prevent hair loss
More studies need to be done to prove how silk pillowcases can help in preventing hair loss. However, the fact that they reduce frizz, tangling, and hair breakage means that they help in keeping your hair healthy.
As a result, silk pillowcases will help improve hair loss, not unless you suffer from a medical condition that includes the problem as one of its symptoms. In this case, silk pillowcases will still help keep what's left of your hair healthy and tangle-free. So you can erase them from your worries and focus on overcoming the bigger problem with your health.
Silk pillowcases keep hair moisturized
Your body produces oils while you sleep. These oils travel down the hair shaft to keep it moisturized.
However, despite the natural oils your system produces, they get depleted by the chemicals you often use on your hair. These products include silicone types, which can build up on your scalp and cause dandruff and other issues.
A silk pillowcase will prevent the buildup and ensure that your hair stays hydrated while you sleep.
Silk pillowcases help with bed hair
If you have long hair, silk pillowcases may help reduce your bed hair by preventing tangles and snags while you sleep. As other fabric types do, they'll also keep your hair looking healthy by removing excess oils without causing damage or breakage.
Summary - Silk Pillowcases Good for Hair
Silk comes from the fibers of cocoons of the silkworm. It is hypoallergenic, antibacterial, and durable, making it an ideal material for making beddings, including silk pillowcases.
As long as you have pillowcases made from authentic silk, your hair will stay tangle and frizz-free, moisturized, and healthier even while you sleep.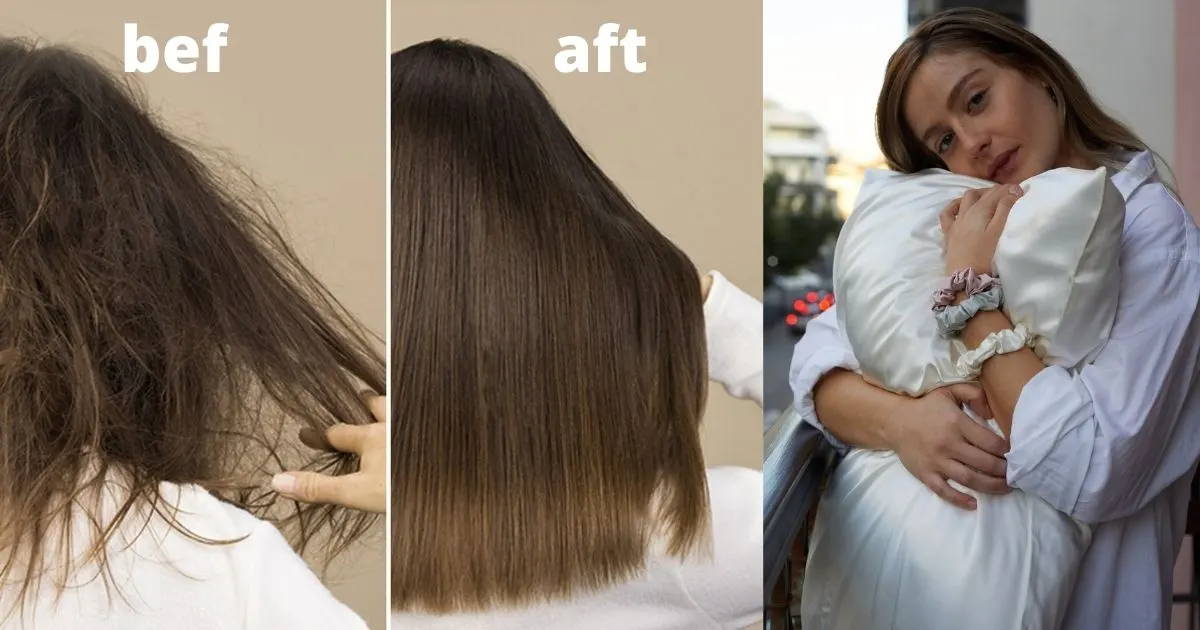 Are Silk Pillowcases Good for the Skin or Not?
Silk comes from the fibers of cocoons of the silkworm. It is hypoallergenic, antibacterial, and durable, making it an ideal material for making beddings, including silk pillowcases.

As long as you have pillowcases made from authentic silk, your hair will stay tangle and frizz-free, moisturized, and healthier even while you sleep.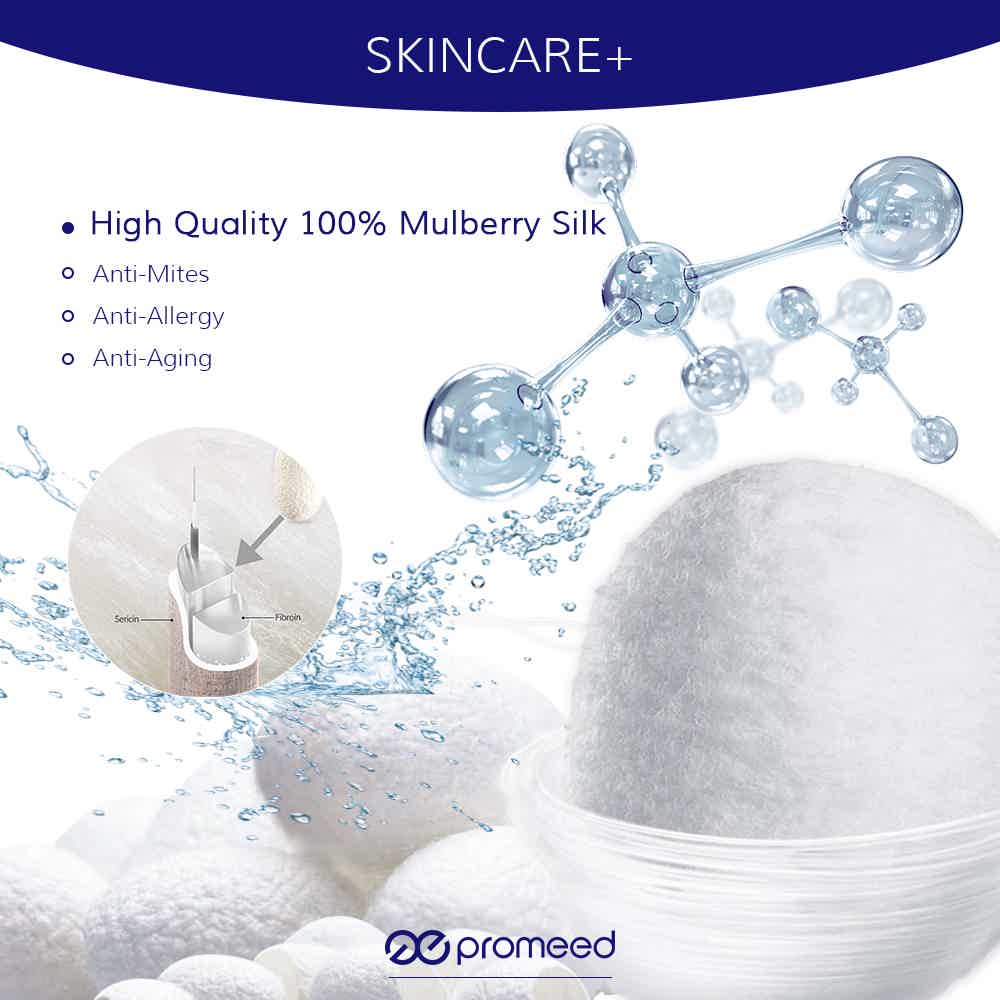 Silk pillowcases reduce sleeping wrinkles/creases

Silk is a natural fiber that is exceptionally soft to the touch. It is also very durable and does not wear out quickly. Your skin will conform to the material as you sleep. Therefore, they help prevent the formation of wrinkles and creases on your skin.

Silk pillowcases keep the skin moisturized

Silk does not absorb moisture from your skin like cotton does, so you will sleep on a dry surface instead of one that is damp from your sweat. It keeps your face from being exposed to moisture loss at night, which helps in slowing down the appearance of fine lines and wrinkles on your face.

Silk pillowcases help with acne

Silk naturally resists bacteria, which can help in preventing breakouts. It is especially true if you sleep on your back, and you will be more prone to experiencing an acne breakout. Since your face always turns to the pillowcase, you have to ensure that the pillowcase won't harm your skin or cause irritation while you're sleeping.

It is how silk pillowcases help with acne. They prevent them from forming. The fabric also has antibacterial properties that can protect your face against germs and other potential causes of acne.

Silk pillowcases regulate temperature and make your skin comfortable

Silk pillowcases are good for regulating temperature. This natural fiber is efficient in absorbing moisture. They help keep your skin cool in the summer and warm in winter.

Silk pillowcases are hypoallergenic

Silk does not cause any allergic reactions. It has no chemical treatments so that it won't irritate your skin. It's also naturally hypoallergenic, so you don't have to worry about your skin getting irritated or experiencing a rash breakout after sleeping.

Silk pillowcases have antibacterial properties

It is a naturally antibacterial fabric. The natural oils in the silk fibers repel bacteria and fungi, making it difficult for them to reproduce on your pillowcase.

Silk pillowcases can be used as an anti-aging material

Silk pillowcases have anti-aging properties due to the protein in the fibers, called sericin. This protein is beneficial in reducing wrinkles and preventing premature skin aging.

Silk has amino acids that help in improving skin condition

Amino acids are the building blocks of protein and are necessary for a healthy body. The supplements of amino acids can improve overall health and skin tone.

The most efficient supplements in boosting skin's health are silk protein or sericin, the natural amino acids found in silk. Since silk pillowcases also have them, you can only imagine the wonders these products can do to your skin.
Summary - Silk Pillowcases Good for Skin
Your skin will stay hydrated on silk, which is ideal for those who have dry skin. Silk absorbs less moisture than cotton. So you can stay in dreamland without getting jolted by a sudden attack of skin itching.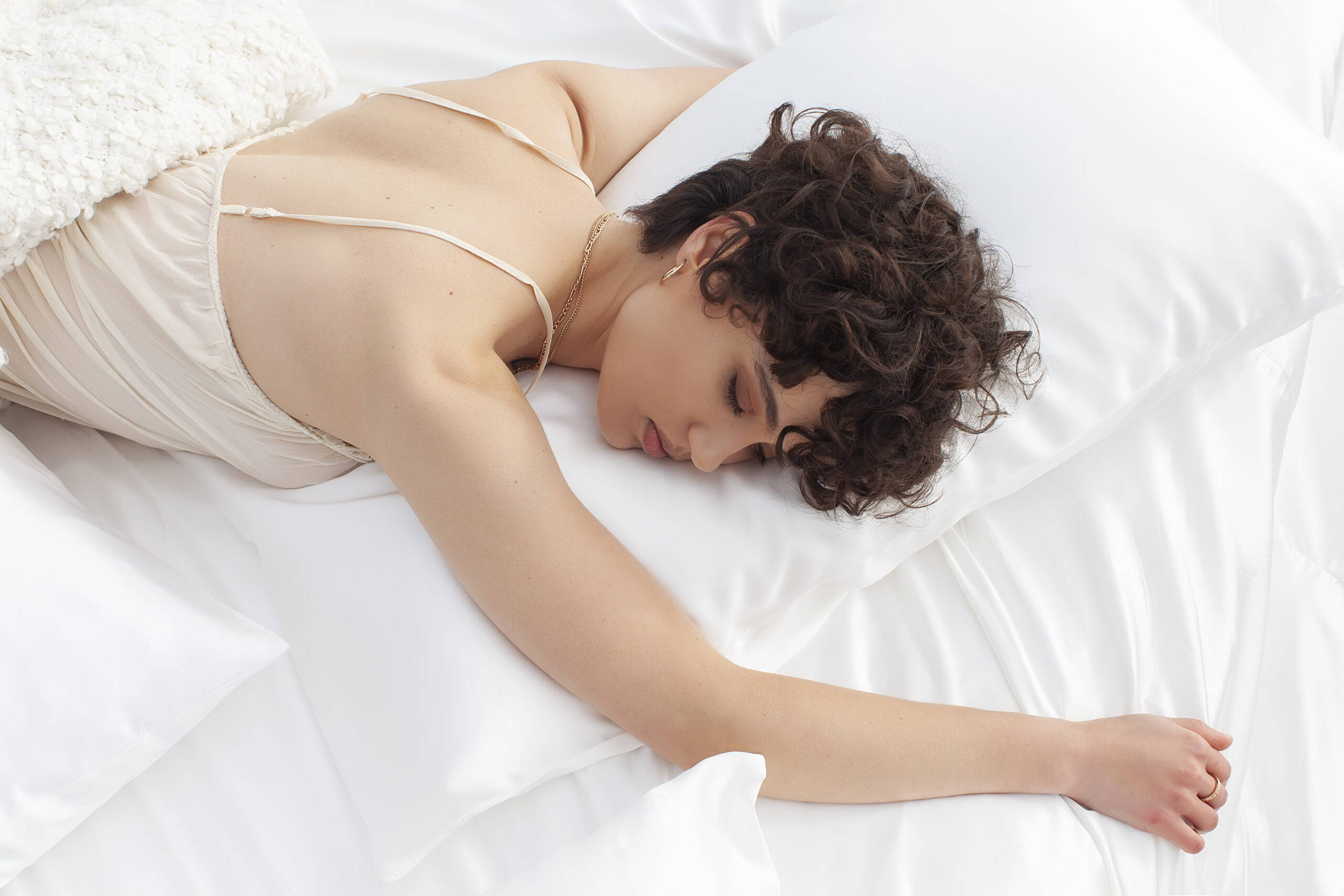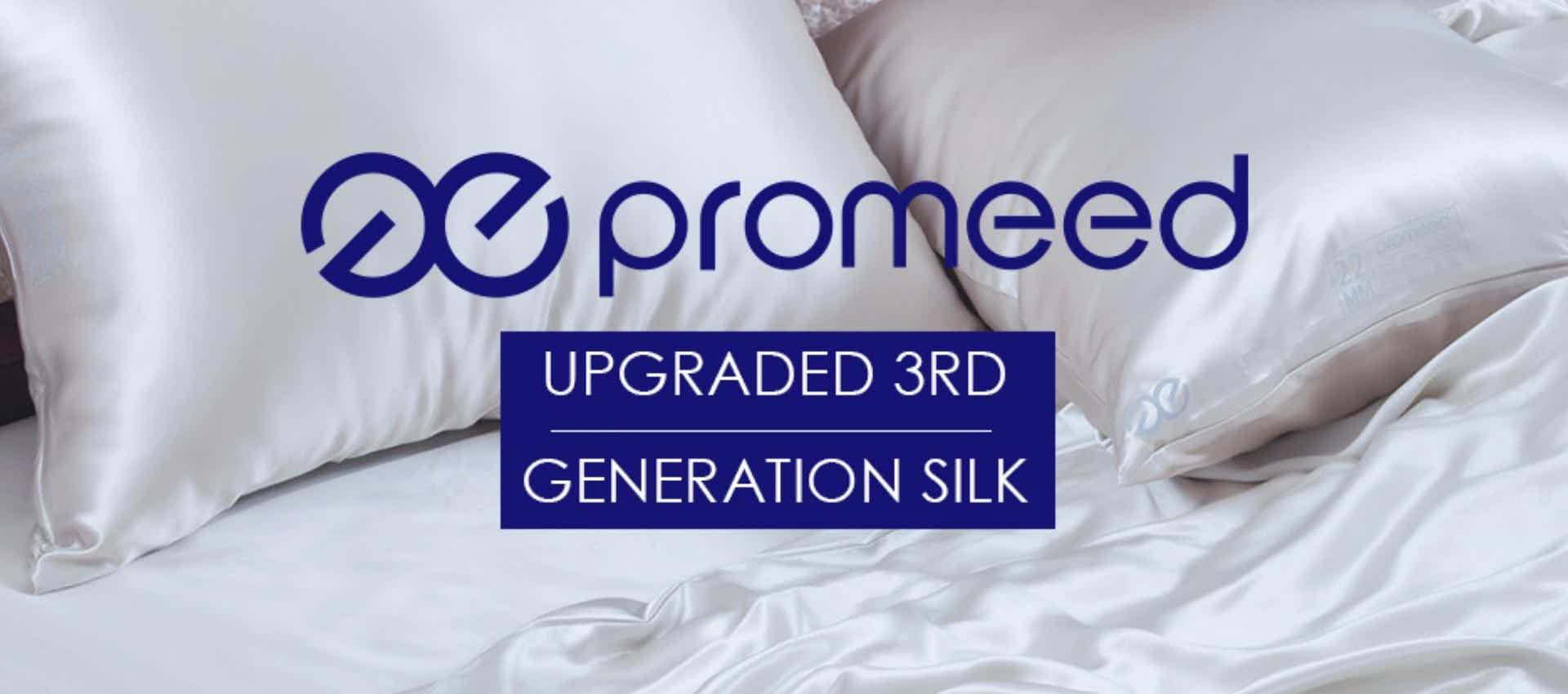 Introducing Promeed 3rd-Generation Silk Pillowcases
Promeed is proud to introduce its latest innovation in silk pillowcases: the 3rd-Generation Silk Pillowcases. Compared with the 1st and 2nd-generation silk pillowcases, the 3rd-Generation series offer more benefits for your hair and skin.
Sunday,Monday,Tuesday,Wednesday,Thursday,Friday,Saturday
January,February,March,April,May,June,July,August,September,October,November,December
Not enough items available. Only [max] left.
Add to Wishlist
Browse Wishlist
Remove Wishlist