Skip to content
Why Silk Pillowcases Your Best Friend for
Hair and Skin?
Are you tired of rolling out of bed with weird grooves etched across your face and hair that's suspiciously less shiny than it was the night before? It is a clear indication that it might be time for you to invest in a pure silk pillowcase.
Silk pillowcases are considered to be beneficial for hair and skin because they are less abrasive than cotton pillowcases, which can cause friction and lead to tangling and breakage of hair. The natural fibers of silk are also less absorbent than cotton, which can help retain the natural oils in your hair and skin.
Silk pillowcases are designed to target the biggest beauty concerns plaguing us at night, like fine lines and frizzy hair. Since we spend up to one-third of each day asleep, why not make the most of these hours?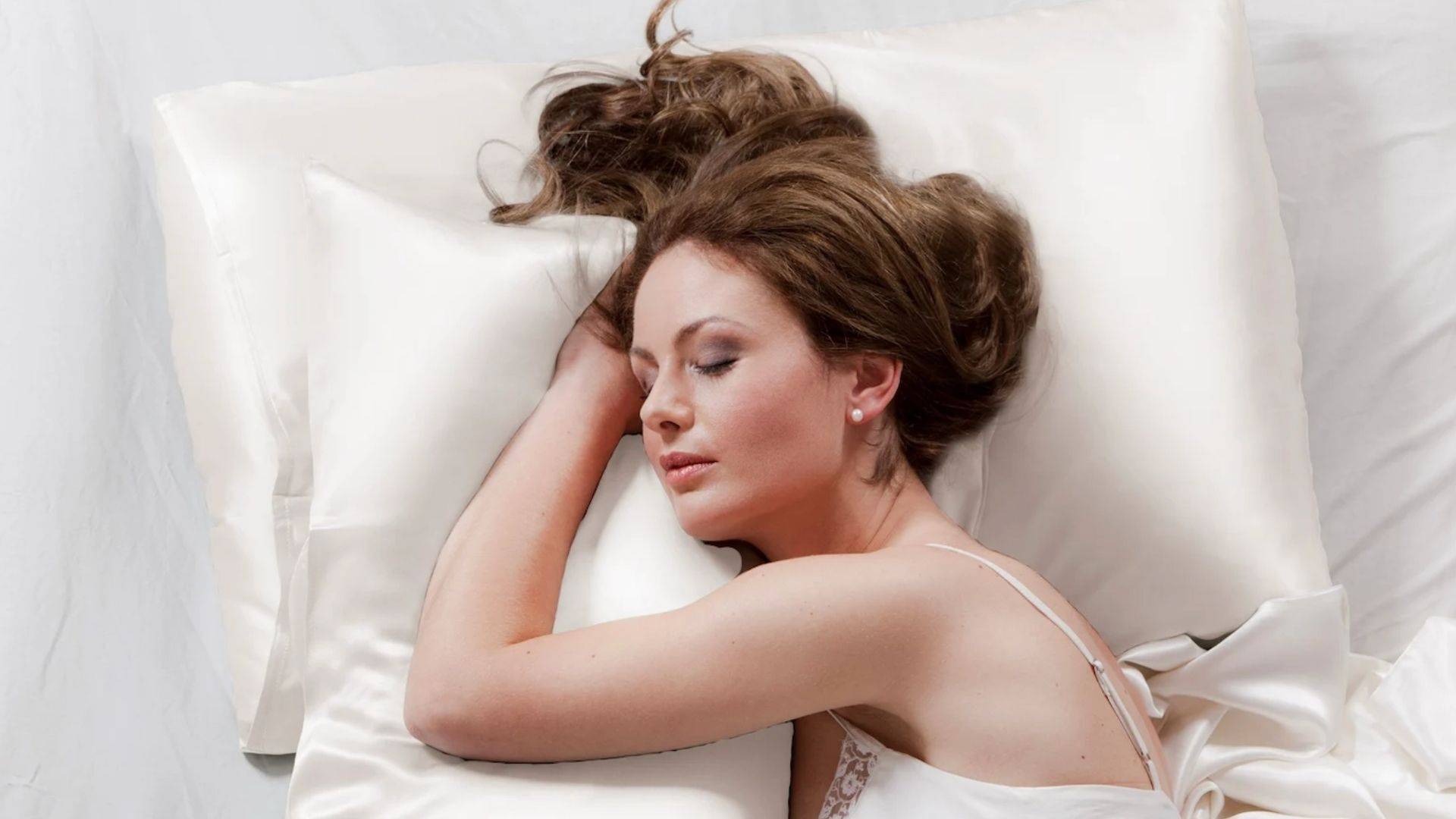 Unlike regular pillowcases, the smooth silk fibers don't cause damage to your hair by creating friction and roughening up your hair's cuticles. They also maintain better temperature control that helps prevent sweating from your head or neck that can ruin any hairstyle.
The pros outweigh the cons of owning silk pillowcases, making them a good investment and an ideal buy. Here are only some of the reasons why: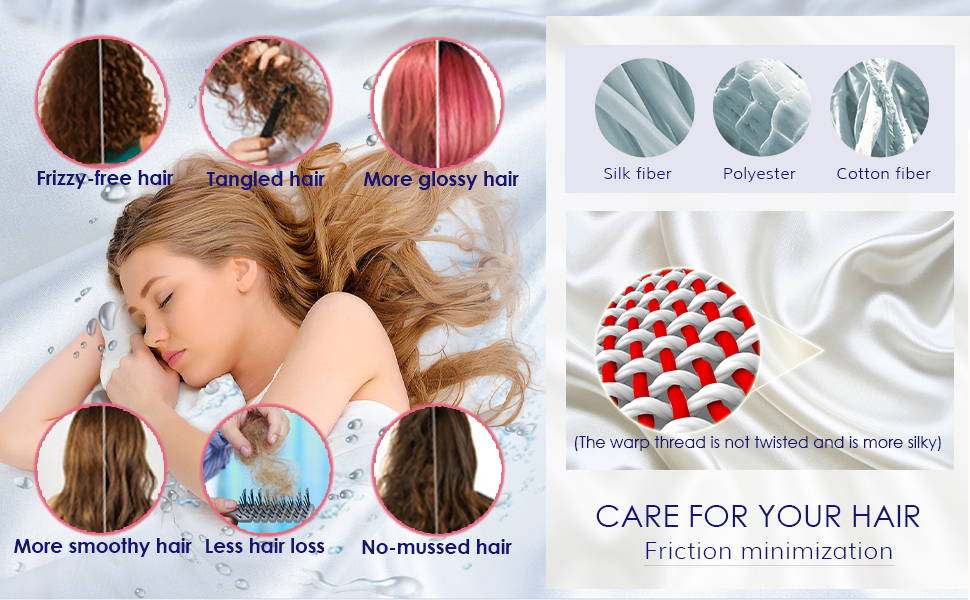 Silk pillowcases reduce hair frizz
Hair frizz is often caused by static because the hair is dry and damaged. The smooth and silky texture of the fabric can help reduce this.Silk can also help reduce frizz because of its moisture-wicking properties. It's been shown in several studies that sleeping on silk pillowcases can minimize hair frizz by as much as 50%.
It means less time spent styling your hair in the morning. Silk pillowcases can help reduce hair frizz by reducing friction between the hair and the pillowcase. Cotton pillowcases have a rougher texture than silk, which can cause friction between the hair and the pillowcase.
Silk pillowcases improve hair breakage
Silk has a smooth texture, which allows the hair to glide effortlessly on the fabric. It can help reduce friction between strands of hair and keep them from tangling up and breaking. Silk's natural proteins and amino acids can help nourish the hair, leaving it looking and feeling healthier.
Silk pillowcases prevent hair loss
More studies need to be done to prove how silk pillowcases can help in preventing hair loss. However, the fact that they reduce frizz, tangling, and hair breakage means that they help in keeping your hair healthy.
As a result, silk pillowcases will help improve hair loss, not unless you suffer from a medical condition that includes the problem as one of its symptoms. In this case, silk pillowcases will still help keep what's left of your hair healthy and tangle-free. So you can erase them from your worries and focus on overcoming the bigger problem with your health.

Silk pillowcases keep hair moisturized

Your body produces oils while you sleep. These oils travel down the hair shaft to keep it moisturized. However, despite the natural oils your system produces, they get depleted by the chemicals you often use on your hair.

These products include silicone types, which can build up on your scalp and cause dandruff and other issues. A silk pillowcase will prevent the buildup and ensure that your hair stays hydrated while you sleep.
Silk pillowcases have a luxurious feel to them and can provide a comfortable and relaxing sleep experience. The luxurious feel of silk pillowcases can make you feel pampered and indulgent, which can contribute to a more restful and rejuvenating sleep experience.
Silk Pillowcases are also known for their durability, which can make them a worthwhile investment for your bedding collection. With proper care and maintenance, silk pillowcases can last for a long time, making them a cost-effective option in the long run.
Silk pillowcases help with bed hair
If you have long hair, best silk pillowcases may help reduce your bed hair by preventing tangles and snags while you sleep. As other fabric types do, they'll also keep your hair looking healthy by removing excess oils without causing damage or breakage.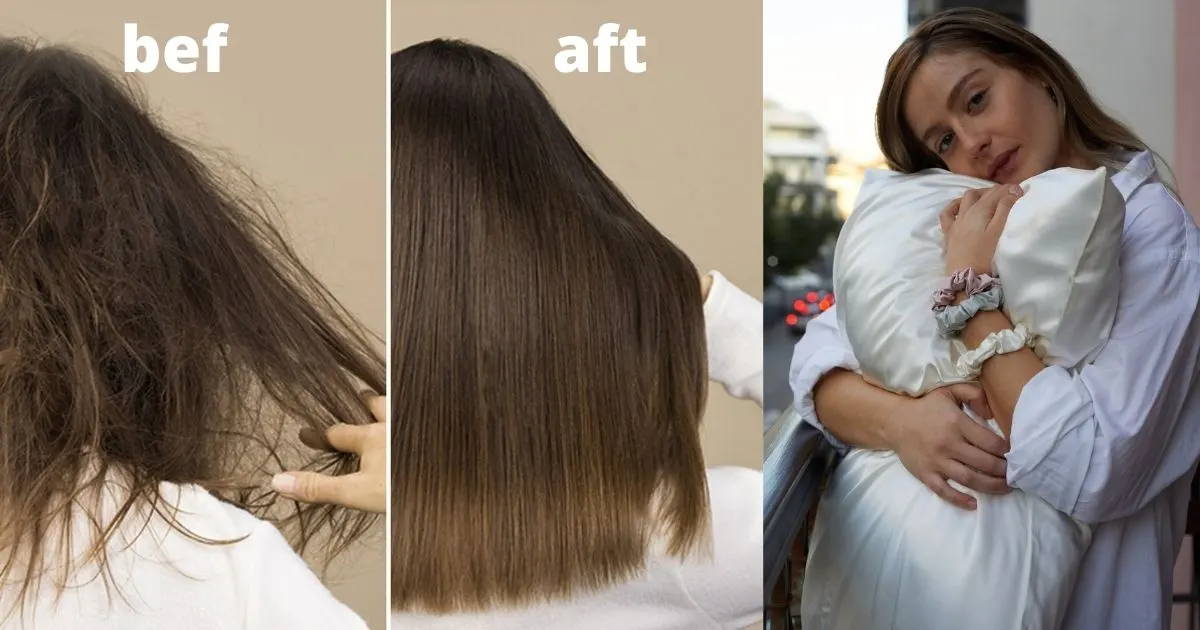 Night is the best time to repair skin. That friction can cause pulling and tugging on your delicate complexion, so sleeping on a silk pillowcase is one easy way to potentially minimize that you don't wake up with those annoying lines all over your face.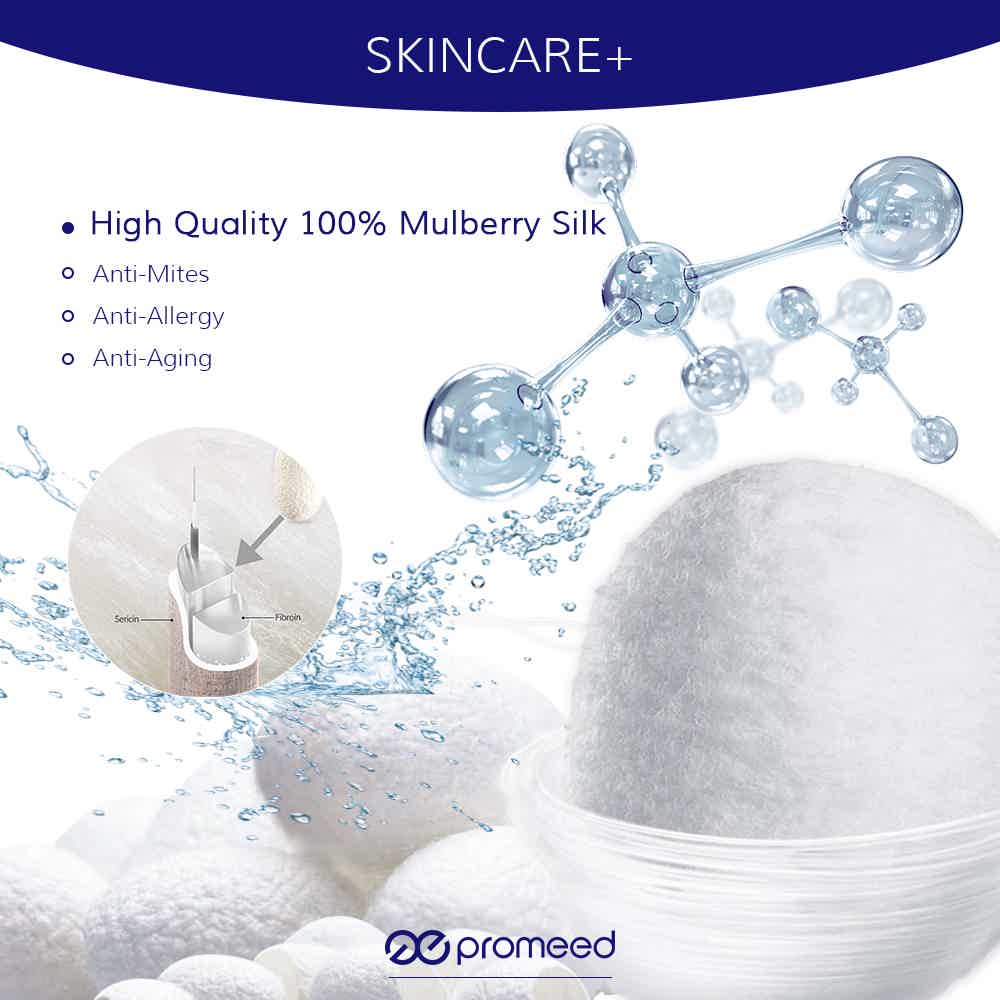 Silk pillowcases reduce sleeping wrinkles/creases
Silk is a natural fiber that is exceptionally soft to the touch. It is also very durable and does not wear out quickly. Your skin will conform to the material as you sleep. Therefore, they help prevent the formation of wrinkles and creases on your skin.
Silk does not absorb moisture from your skin like cotton does, so you will sleep on a dry surface instead of one that is damp from your sweat. It keeps your face from being exposed to moisture loss at night, which helps in slowing down the appearance of fine lines and wrinkles on your face. Silk's natural fibers can also help retain moisture in the skin, leaving it hydrated and nourished, which can help reduce the appearance of wrinkles and fine lines.
Silk naturally resists bacteria, which can help in preventing breakouts. It is especially true if you sleep on your back, and you will be more prone to experiencing an acne breakout. Since your face always turns to the pillowcase, you have to ensure that the pillowcase won't harm your skin or cause irritation while you're sleeping.
It is how silk pillowcases help with acne. They prevent them from forming. The fabric also has antibacterial properties that can protect your face against germs and other potential causes of acne.
Silk pillowcases are good for regulating temperature. This natural fiber is efficient in absorbing moisture. They help keep your skin cool in the summer and warm in winter. The natural fibers of silk are lightweight and breathable, which can help wick away moisture and keep you cool throughout the night. This can help reduce sweating and keep your skin feeling fresh and comfortable.
Silk does not cause any allergic reactions. It has no chemical treatments so that it won't irritate your skin. It's also naturally hypoallergenic, so you don't have to worry about your skin getting irritated or experiencing a rash breakout after sleeping.
It is a naturally antibacterial fabric. The natural oils in the silk fibers repel bacteria and fungi, making it difficult for them to reproduce on your pillowcase. Silk pillowcases are also less absorbent than cotton, which means they do not absorb as much oil and bacteria from the skin and hair. This can help keep the pillowcase cleaner for longer periods of time, reducing the risk of bacteria buildup, which can lead to breakouts, irritation or other skin issues.
Silk pillowcases have anti-aging properties due to the protein in the fibers, called sericin. This protein is beneficial in reducing wrinkles and preventing premature skin aging. The smooth texture of silk is less abrasive than cotton, which can prevent wrinkles and fine lines caused by friction between the pillowcase and your skin.
Amino acids are the building blocks of protein and are necessary for a healthy body. The supplements of amino acids can improve overall health and skin tone.
The most efficient supplements in boosting skin's health are silk protein or sericin, the natural amino acids found in silk. Since silk pillowcases also have them, you can only imagine the wonders these products can do to your skin.
2022 Good Housekeeping Best Value Silk Pillowcase Award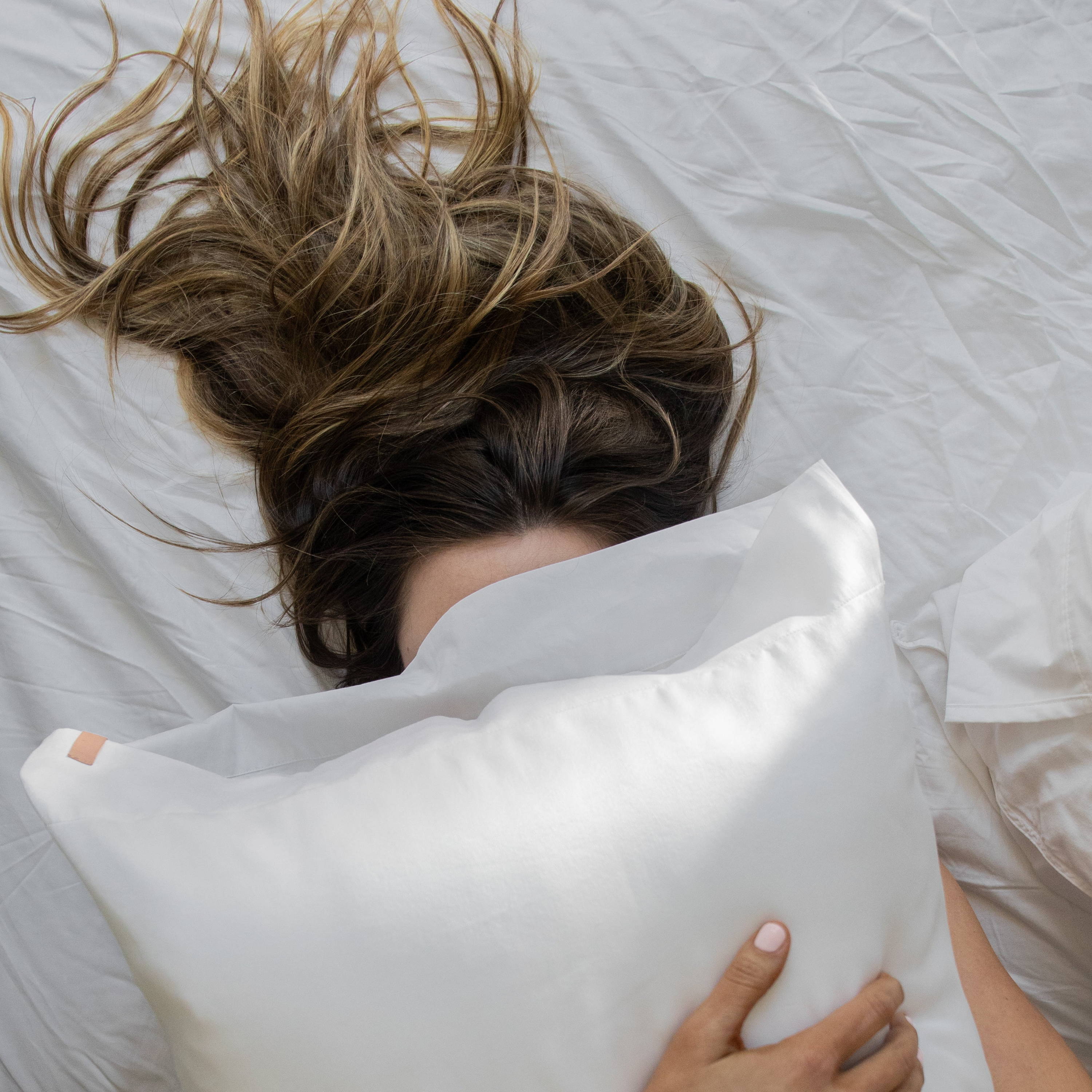 Upgrade Your Sleep Routine with Promeed Today
👍Higher Level of Fabric: 6A+ Mulberry Silk
👍Higher Level of mm: 19-30mm
👍Higher Level of Thread Count: 1200TC
👍Stronger Color Locker: 100% Reactive Dyes
👍Maximum Refresh Skin & Hair : Largest Protein Retention
👍Minimum Friction: Single Warp No Twists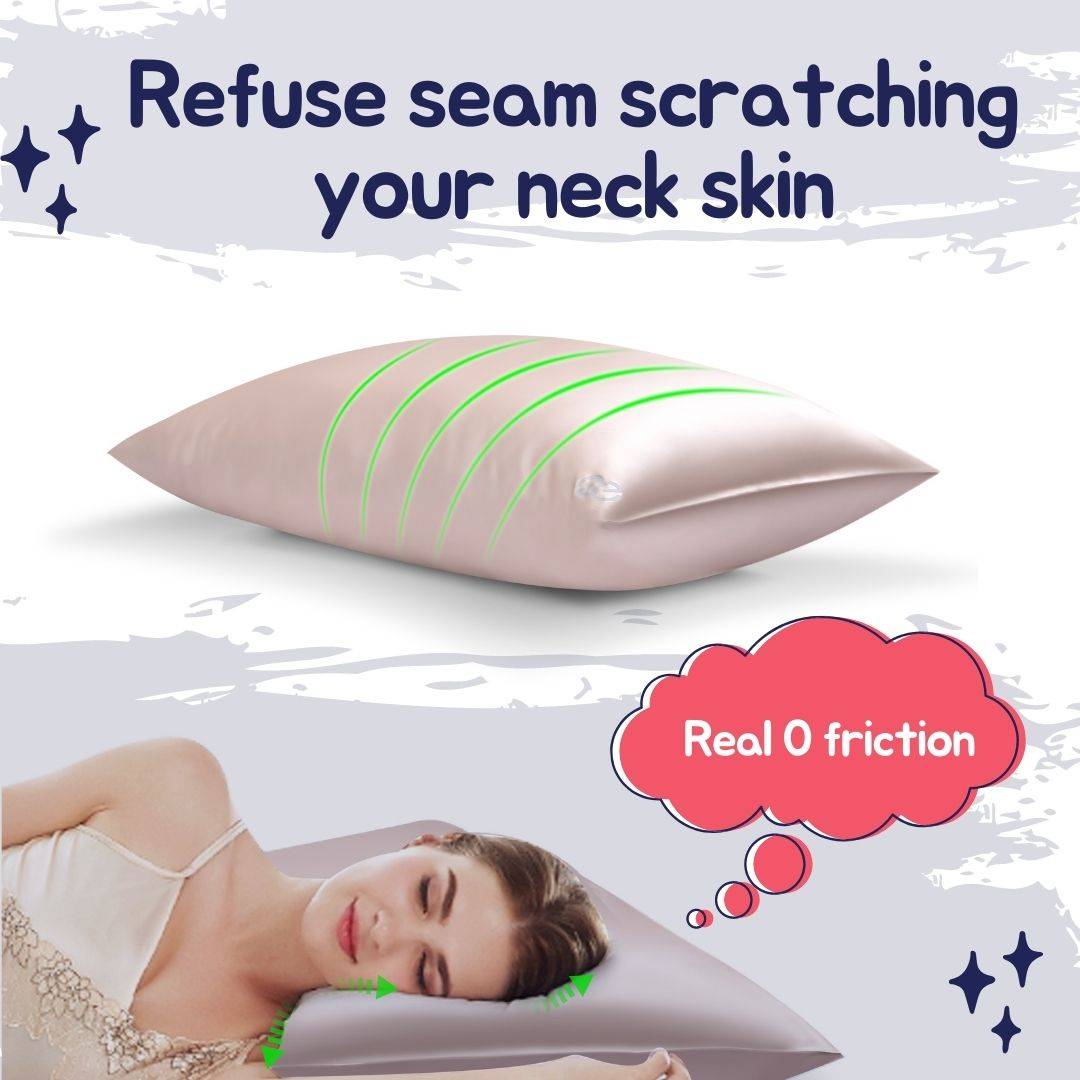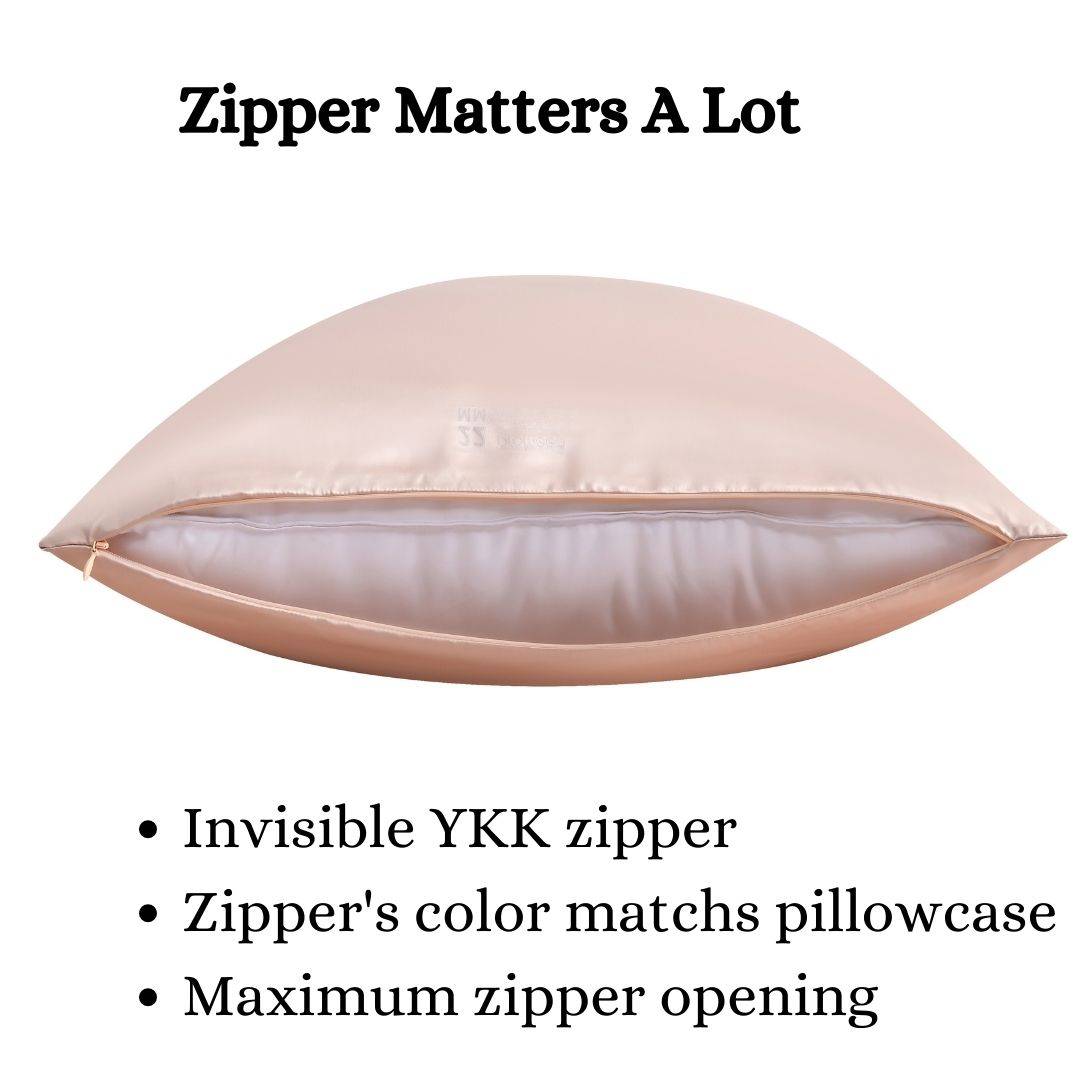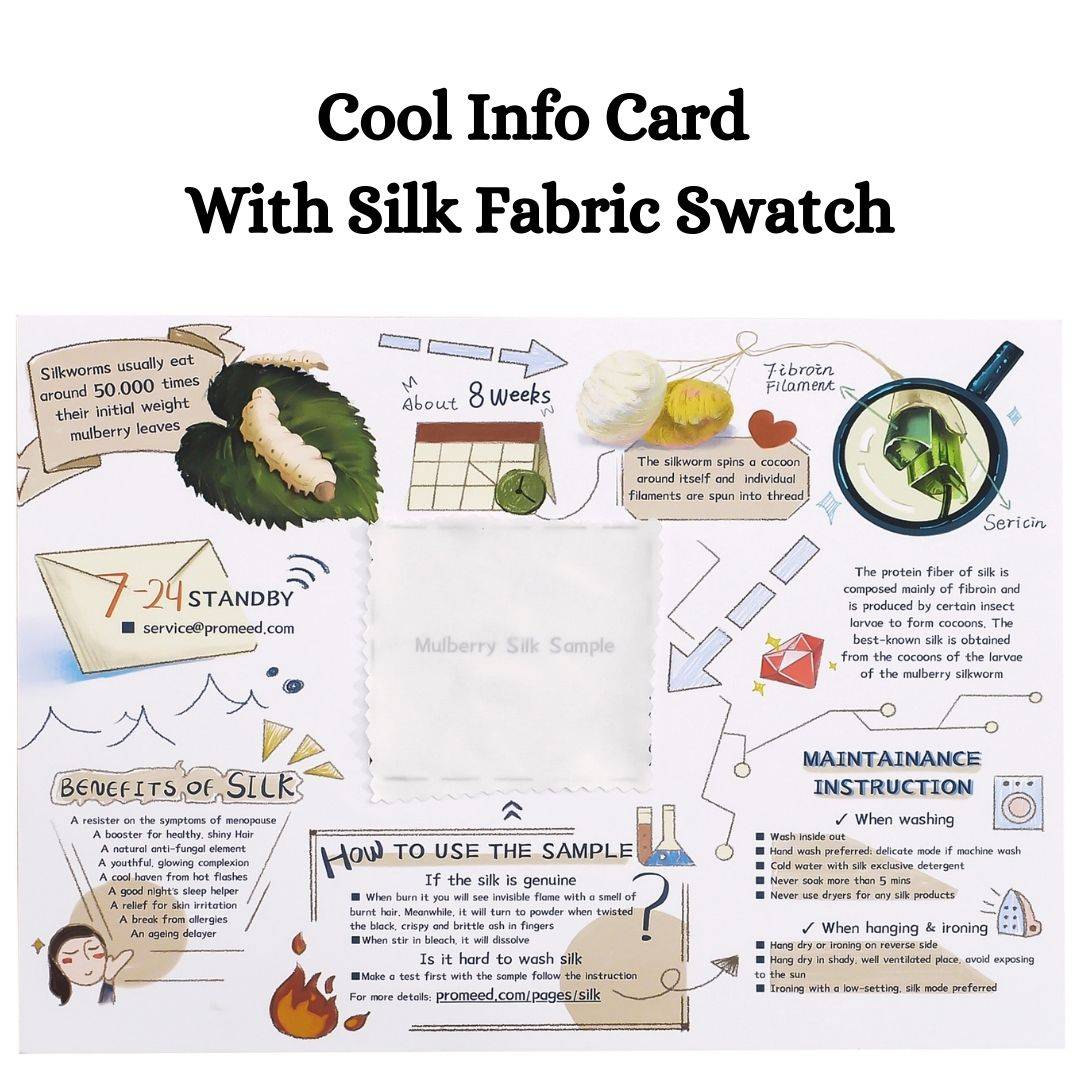 Handmade Super Soft
Stitching
YKK Premium Serial
Zipper

Better Than Expected silk sheets
I ordered the champagne color for this sheet set because they went well with my champagne pillowcase. I washed them once. They feel silky soft and cool to the touch. I now sleep better and look forward to it. I love waking up and just lying there for a bit feeling all luxurious and the silk sheet.
It's a good weight of silk and well made
This Promeed pillowcase is perfect! The zipper is at the end, unlike some cases, so it doesn't ever scratch me or end up on my cheek. The silk is on both sides.
It makes my hair not tangle and better yet, the pure silk absorbs a bit of grease from the roots of my hair. The polyester pillowcases don't do that. It comes with information about how silk is made and a sample so you can test it to make sure it's really silk. I can tell by how it behaves at this point, so I'm not testing it, but it's nice that they did that.
I bought these after a month of contemplating them. I'm so glad I did! They are soft, breathable, and sooooo silky. I won't buy a different brand again. I highly recommend them.
Real silk sheets and super soft
I'm a firefighter and falling asleep quickly and comfortably can mean the difference. They're super soft, luscious, comfortable, and they make me cooler than I am sleeping. What's more, they are real silk after I burn the silk sample they provided.
Well made pillowcase, light, shimmery silk
This is a lovely silk pillowcase. I first tried a silk pillowcase a couple of years ago, thinking it would just a one-time splurge and fun to try. But, I liked it so much, that I now have several of them and I have purchased them for my daughters and granddaughter and given some as gifts, too. They are just so nice to sleep on and my hair just glides over them.
PROMEED 23 Momme White Silk Pillowcase, 100% Natural Mulberry Silk is Breathable and Soft
The pillowcase is easy care, hand or machine wash in the included free laundry bag on a gentle cycle. Do remember to use ph-neutral liquid detergent and NEVER use dry detergent. Hang to dry. These pillowcases are more durable than common silk pillowcases and remain smooth after many washes. I absolutely love this pillow case! Zips with an invisible zipper and feels amazing on my face.
Love silk sheets! No more cotton!
I have always wanted silk sheet and I finally splurged on a set. Sheets are well made and incredibly luxurious. I've had them for about 50 days, they took a couple nights to get used to how not slick but smooth, no resistance when moving around in them. Thinking I need at least another set of them. I will never sleep on cotton ones.
I started sleeping on silk sheets about a dozen years ago. I don't sleep on them exclusively, but they are my favorite. Even when using other sheets, it's nice to have a single silk pillowcase for the hair and skin benefits. I appreciate all of the literature and fabric sample. Including a lingerie wash bag goes above and beyond and is unheard of at this price point. Others charge more for a single sided, lower momme case without any extras. I would not be surprised to see this in a home store for 3-4x this price. This is an incredible value and would make a lovely gift for anyone in your life who deserves a little pampering.
The pillowcase itself is fantastic, and I've ordered quite a few silk pillowcases. The 'extras' make me want to give this a sixth star! At 23 mommes, this is a nice durable weight silk that will stand up to the frequent packing and unpacking of the pillow. It's as luxuriously silky smooth as you would expect. The zipper closure is absolutely the right option for the travel size too, with the convenience of knowing the pillow will stay put in the case.
Sunday,Monday,Tuesday,Wednesday,Thursday,Friday,Saturday
January,February,March,April,May,June,July,August,September,October,November,December
Not enough items available. Only [max] left.
Add to Wishlist
Browse Wishlist
Remove Wishlist